2019 Hyundai Accent Driving Impressions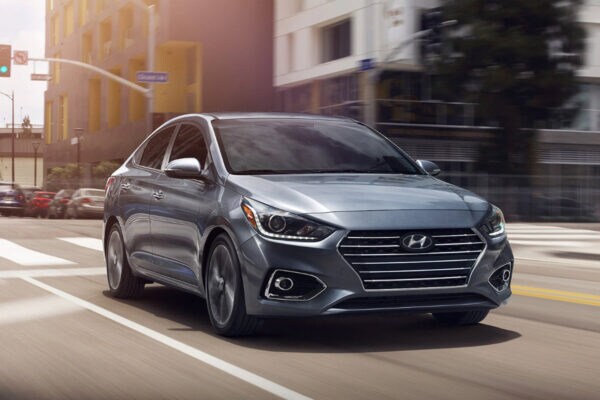 The Accent delivers acceptable performance. Commuter duties are its specialty.
Although the suspension absorbs pavement flaws reasonably well, it cannot smother them. As with any short-wheelbase car, recovery from rough spots and speed bumps takes a moment. Still, the Accent copes adequately, settling down promptly after traversing major surface cracks.
The Accent's steering wanders a bit on the interstate, but this subcompact sedan is nimble on city streets and suburban roads, handling with a light touch.
The Accent weights around 2,500 pounds, and its 130-horsepower engine provides modest acceleration. Acceptable passing on the highway demands full pressure on the gas pedal. When pushed hard, the engine can accelerate the Accent to 60 mph in about 10 seconds.
Hyundai's 6-speed automatic shifts reasonably promptly; its responses are slightly quicker with Sport mode engaged.
Fuel economy is quite good, but not class-leading. Some larger Hyundai sedans are more thrifty, helped by more aerodynamic body shapes. With the 6-speed automatic transmission, an Accent is EPA-rated at 28/38 mpg City/Highway, or 32 mpg Combined. The manual transmission, offered only on the base model, is just a trifle less frugal at 28/37 mpg City/Highway, or 31 mpg Combined, with manual gearbox.