2020 Hyundai Palisade Review: The New Value Benchmark
You will not find a more affordable, spacious, well-equipped, and perfect SUV elsewhere.
BY JONATHON KLEIN
APRIL 8, 2020
Contemplating the current SUV landscape, the phrase "jack of all trades, master of none" often springs to my mind. There are countless examples of sports-tuned SUVs, knobby-tire offroaders, cushy living rooms with wheels, and an endless array of bargain-basement sell-outs that get you from point A to point B and not much else. Few offerings are holistically solid, but apparently South Korea took what seems like a market's foregone conclusion as a challenge when making the 2020 Hyundai Palisade. 
Since SUVs are the hottest ticket in town, a manufacturer's predisposition is to run fast and loose with design and manufacturing-"master of none" issue, disappearing/reappearing volume knobs, lazy refreshes, various iterations with little to no discernible distinctions, you get the idea-so it can be first to market and ready for the public to slap down thousands of dollars. That's a good initial business plan, but the long-term patronage may not happen if haphazard vehicles are the standard. Buyers are likely to drop those offerings quicker than you finding a moldy three-week-old slice of salami beneath your kid's car seat. 
Of course, there will be some that point to Hyundai's past as evidence the Palisade likely follows that same trend, but the company's age of anguished, miserable cars and SUVs is long gone. The Korean manufacturer has now been a direct rival to Japan's Toyota and Honda in terms of fit, finish, and affordability longer than it has not. Hyundai's execs clearly want more, though, spending the R&D cash building something with equal parts versatility, practicality, affordability, and comfort in the hopes of taking out every other available SUV at the knees. Or at least that's what the Palisade seems to be on paper. 
Launched in 2018 at the Los Angeles Auto Show, the Hyundai Palisade was the company's flag in the sand. The biggest SUV Hyundai's ever built, as well as its most premium. It also rounded out Hyundai's SUV lineup, having a model for the most economical to the most baller, with the aim of keeping buyers within the Hyundai family. Every detail was considered and it made a massive impression on everyone who climbed into its cabin during the show, exactly what Hyundai hoped would happen. 
And after a week behind the Palisade's wheel traipsing around a frigid Chicago with a pregnant wife, two children under 2 and a week's worth of supplies, equipment, and a tandem stroller, hand on heart, Hyundai's new SUV is not only a master of all trades, it's the new SUV benchmark.
The 2020 Hyundai Palisade, By the Numbers
Base Price (As Tested): $35,200 ($43,155)
Powertrain: 3.8-liter V6 | 8-speed automatic | all-wheel drive
Horsepower: 291 horsepower @ 6,000 rpm 
Torque: 262 pound-feet of torque @ 5,000 rpm 
Passenger Capacity: 7
Curb Weight: 4,387 pounds
The Promise: A reasonably-priced SUV for a family on the go.
The Delivery: The new SUV benchmark.
Here's the thing about first impressions, and I don't know if you know this, but you only get one and they sure as hell count. An entire relationship can be marred by a bad first 10 minutes, which could've been the case of my introduction to the Palisade. In minus 5-degree weather, after five hours on a plane with two infants, a task was laid out in front of me while my wife held the kids: bolt in the kid's car seats. 
If you've never swapped car seats between cars, even though LATCH anchors are standard on nearly every automobile, there's a wide variety to their design and dealing with some can make you reevaluate your life choices. (I kid, I kid. Mostly.) 
Some anchors are inset in between the top and bottom seat cushions, others are closed off by removable caps which are often lost forever after their first eviction, while some just offer easily marked and accessible recesses. It can make for a tense, swear-ridden, half-hour fight to just get the damn seats in, let alone in icy climes. Hyundai's designers clearly have children. 
Five minutes after exiting the warm and cloistered confines of O'Hare International Airport, the car seats were in thanks to clearly marked and easily accessed LATCH points, the children strapped in and snug, our luggage was in the Palisade's cavernous cargo hold (45.8 cubic feet with the third row down), and my wife and I were in the front getting our buns toasted by the heated seats. Simple victories are so satisfying.
Nestled in the front captain's chairs, our rears being warmed, the fit and finish of the cabin is outstanding. The seats greet your rear like a saucer welcomes a teacup, its perforated leather as smooth as any German car. Additionally, the seat height, something that's usually cheated toward higher positioning in most SUVs, is actually rather reasonable and I was able to drop the seat considerably and get into a comfortable, and low, driving position. 
Outward looking, the dash layout is excellent with the right blend of future-forward screens, wood, and physical buttons. The gauge cluster is digital, but can also transform into a more traditional analog-looking dial setup with engine RPMs on the left and car speed on the right, which is the setup I'd choose.
The infotainment interface is, well, fine. 
But as a die-hard Apple CarPlay fan-Android Auto is also available-I pretty much used it throughout my week with the Palisade. As always, it's easy to use and far better than any OEM-built user interface, which are often a convoluted maze of portals and settings that you'll set up once and never touch again, including Hyundai's less than sensitive unit. The optional Harmon Kardon 12-speaker, 630-watt stereo is good but can be better. Bass is a wee-bit heavy, even with tuning, and the mids can be somewhat muddy when playing rap and electronica. There's also a slight boomy effect, likely due to the Palisade's voluminous interior, but a quick tune and speaker alignment adjustment would likely make for a truly excellent sound-scape. 
What's slightly more frustrating is the Palisade's center console-mounted gear selector. Over the years, manufacturers have played with where to place automatic transmission controls: on the column, on the floor, buttons, dials, you name it. Hyundai went for a push-button selection which is, at first, unintuitive as you have to relearn how you get to Park, Drive, Neutral, and Reverse. But like every new technology added to cars and SUVs, it's just something that'll take time to get used to, as we all did with the advent of navigation. Novelty, thankfully, wasn't a part of the Palisade's dynamics engineering. 
A naturally aspirated 3.8-liter V6-sorry, no hybrid or turbocharging available-sends 291 horsepower and 262 pound-feet of torque to all four wheels via an eight-speed automatic transmission. Tallied up, that doesn't quite sound like enough oomph, especially for a three-row, family-centric SUV. Yet, the Palisade only weighs a relatively scant 4,387 pounds. Not enough to reanimate Colin Chapman, but nor is it built of tungsten.  
Sixty mph is achieved in some number of seconds and Hyundai definitely claims it has a top speed. Neither actually matter, just know that when you put your right foot down to get onto the highway or out of a parking lot, the SUV scoots away in earnest, never leaving you wanting for more or thinking it needs less-the V6 is just right, a goldilocks of a powertrain. 
Handling: it has that too. Turning the wheel is exactly what you'd want in a full-size SUV, neither tight like some unwieldy supercar aiming to throw you off a canyon cliff, nor as sloshy as a soggy pinata sitting in a flooded gutter next to a Vallarta. Direct, not twitchy. There's also a healthy dose of lean, pitch, and roll, too, but those make the ride quality superb, gliding over the permanently "under construction" Illinois highways and keeping sleeping children asleep. It's easy to see the Palisade being used to cross the country and come out the other side fresh and ready to jump in either the Pacific or the Atlantic.
Hyundai also offers all the passive and active safety technologies every new car needs to have to lure buyers, such as front crash prevention (both vehicle and pedestrian avoidance), lane departure warning and prevention, blind-spot detection, dynamic braking support, among others. I can delightedly say I didn't get to see any in action, nor did I test the IIHS's conclusion of the Palisade being a Top Safety Pick. 
What really floored me was how inexpensive the Palisade is in relation to what's standard and how upscale the whole SUV feels. Hyundai says you can get a bog-standard version for just $35,200, while the nearly fully loaded tester I had came in at $43,155. Few, if any, three-row, full-size SUVs can be claimed in such decked-out trims for such little money and not skimp on one or two or all of the Palisade's standard features. By that metric alone, the Palisade is a clear winner, but there's more to this SUV. 
As for its competition, the Honda Pilot, Mazda CX-9, Ford Explorer, and Toyota Highlander, in my eyes, the Hyundai reigns supreme. None offer the same level of refinement and luxury for such an affordable price. And what they may do better in some categories, say the Explorer's all-terrain capabilities, the Palisade can hang with it for 90-percent of the time, with the extra 10-percent being attainable with the right set of off-road tires.
Too many SUVs are bogged down with multiple disparate identities, never mastering the SUV's intention of versatility. Some, like Mercedes-AMG's GLE63 S, are able to skirt the line, but the Merc's an outlier. Hyundai knows its buyer doesn't want supercar theatrics or off-road heroics, rather they want something to cart around children and adults comfortably to and from school, carry a cello to band practice, head off to dinner dates with their spouse, and maybe once a year, tow something that isn't too heavy-up to 5,000 pounds. In other words, exactly what the SUV was designed to do in the first place.
The 2020 Hyundai Palisade is a jack of all SUV trades, and most definitely the master of it too.
Korean Auto Brands Surpass Japanese And Germans In Quality Ranking
June 25, 2018
David Kiley,  Forbes Magazine

Two decades ago, Korean brands Hyundai and Kia were considered little more than compromise purchases for people who didn't have the cash or credit score to afford a car from Japan, Detroit or Europe. Today, according to vehicle quality tracker J.D. Power, Toyota and BMW and other stalwarts of quality and reputation are chasing Hyundai, Kia and Hyundai luxury brand Genesis for the fewest glitches and design flaws.
The three Korean brands, which are all controlled by the Hyundai Motor Group, have the fewest problems per 100 new vehicles, according to to J.D. Power's 2018 initial quality ranking.
The Genesis luxury brand, launched by Hyundai in 2016 after previously selling a Genesis brand sedan in Hyundai showrooms, topped the list with 68 problems per 100 cars. Genesis-a lineup up of two cars with a third on the way- beat the previous top-ranked luxury brands Porsche (with 79 problems per 100) and Lexus. This honor continues a string of third-party endorsements for the two-year-old Hyundai luxury spinoff. Earlier this, Genesis year also led Consumer Reports' list of top-ten brand rankings.
Power's Initial Quality Study (IQS) measures complaints from owners in the first three months of ownership. Power has found over the decades that brands and models that score high on its IQS ranking also end up ranking high on its Vehicle Dependability Study (VDS), which measures quality/customer complaints over three years of ownership. Hyundai, for example, recently scored third in Power's VDS. Hyundai Tucson is top ranked small SUV Hyundai scored 14 fewer problems per 100 vehicles this year versus 2017, moving from sixth last year to third this year.
Besides build quality, Hyundai and Kia (which share a technical development center in Ann Arbor, Michigan), have succeeded on developing one of the best telematics systems in the industry. Hyundai's BlueLink and Kia's UVO systems have proved easy to use, and other companies have lost ground in this study because their connected-car smartphone interface systems have trailed leaders like Hyundai and Kia.
Kia Soul has been popular model for Kia, which is the top ranked mass-market brand on J.D. Power's IQS.Kia USA
The Genesis-Kia-Hyundai trifecta of leadership may take some consumers by surprise, but their improvement is part of a broader improvement in quality in the industry, as well as a steady climb in quality at the Korean automakers.
The industry average of 93 problems-per-100 vehicles is a four-point improvement over last year. "There's no question that most automakers are doing a great job of listening to consumers and are producing vehicle quality of the highest caliber," said Dave Sargent, Vice President of Global Automotive at J.D. Power. "That said, some vehicle owners are still finding problems. As vehicles become more complex and automated, it is critical that consumers have complete confidence in automakers' ability to deliver fault-free vehicles."
One of the biggest benefits of improved quality for consumers, besides fewer trips to the mechanic, is longevity of ownership. Twenty-five years ago, automakers built cars to last 100,000 miles before major parts and systems would need to be replaced. Today, it is very common to find a wide array of used cars offered through websites like Autotrader.com with 180,000 and 200,000 miles.
While the Koreans cleaned up on brand rankings, there were other notable results for Detroit, European and Japanese brands.
The top ranked car in the survey is the Porsche 911 with just 48 problem per 100 vehicles. Toyota Corolla is the top ranked compact car. Kia Sorrento is top-ranked mid-sized SUV. Chevy Silverado is the top ranked light-duty pickup. Nissan Altima is the top-ranked mid-sized car and the Hyundai Tucson is the top-ranked small SUV.
2018 Hyundai Kona First Drive: Personality First
Avant-garde style paired with an entertaining drive
March 25, 2018
The Kona is Hyundai's first subcompact crossover and it's got personality in spades. Aimed at the Honda HR-V, Subaru Crosstrek, and Jeep Renegade, the Kona is a late entry into a fast-growing class and as a result, Hyundai has had more time to ensure that its entry doesn't underwhelm. Although not perfect, the 2018 Kona doesn't feel rushed just so Hyundai can have an entry in a new segment.
We drove the 2018 Kona on the big island of Hawaii and found it easy to maneuver through the region's narrow roads. In terms of ride and handling, the 2018 Kona leans more toward the sporty end. It's no performance crossover, but it corners and changes directions with minimal body roll, making the car feel planted on winding roads. All-wheel-drive-equipped models come with an independent rear suspension and a locking differential; the former gives the Kona its agile handling. Some may find the steering a little too heavy in city driving; however, like many electrically assist units, there's not much feel and feedback.
Small road imperfections don't upset the Kona's suspension too much-although its ride is definitely on the firm side, it takes a sizable bump or pothole to unsettle the car and bounce you around. Unlike the all-wheel-drive Jeep Renegade and Subaru Crosstrek, the Kona doesn't have much ground clearance, at 6.7 inches.
The 2018 Kona SE and SEL come standard with a 2.0-liter I-4 producing 147 hp and 132 lb-ft of torque; the naturally aspirated engine is paired to a six-speed automatic transmission. A 1.6-liter turbo-four with 175 hp and 195 lb-ft paired to a seven-speed dual-clutch automatic comes standard on the Limited and Ultimate grades. We spent our time in an all-wheel-drive Ultimate model and found that the turbocharged engine has plenty of low- and midrange torque for passing.
Part of our drive route included climbing up a road on the slopes of Mauna Kea up to high altitudes. The turbocharged engine had plenty of torque to get up to speed at high elevations, even with three people onboard. Opting for the turbocharged engine doesn't come at the cost of fuel economy, as the 1.6-liter Kona is EPA-rated at 28/32 mpg city/highway in front-drive guise and 26/29 mpg with all-wheel drive. The base 2.0-liter I-4 is rated at 27/33 mpg with front-wheel drive and 25/30 mpg with all-wheel drive.
Hyundai's seven-speed dual-clutch automatic is much improved in the Kona compared to the unit in the Tucson, featuring quick shifts, especially in Sport mode. Throttle response isn't hesitant, making the Kona easier to drive in all modes. At low speeds, the car crawls smoothly and doesn't shudder. Although the gearbox is clearly tuned for efficiency, it shifts smarter and goes to a lower gear at city speeds instead of always staying at a higher one to save every drop of fuel.
Interior materials are as you'd expect for a car that starts at $20,450. The dash, door panels, and center console are mainly hard plastic but there are soft padded areas near where your arms fall. The interior design, however, is conservative and doesn't match well with the funky exterior despite the additional splashes of green in the cabin when you opt for the Lime Twist or Thunder Gray exterior colors. Tire noise are especially noticeable at highway with the 18-inch alloy wheels shod in 235/45R18 all-season rubber on the Limited and Ultimate grades. Wind noise, on the other hand, is minimal.
The 2018 Kona is on the smaller side in the subcompact crossover segment, and space is at a premium inside, especially in the back seat. Behind those split-folding rear seats is 19.2 cubic feet of cargo capacity and 45.8 cubic feet with the seats folded-that's on the smaller side but you do have a false floor for extra flexibility.
Hyundai's multimedia system is easy to use and responsive to inputs. There's pinch-to-zoom functionality on the optional navigation system and the center stack sticks with traditional buttons and two knobs, making them easy to operate. A 7.0-inch touchscreen is standard on all but the Ultimate grade, which gets an 8.0-inch unit. Apple CarPlay and Android Auto come standard on all trims, and as in other Hyundais, the optional Infinity audio system is a solid unit that plays music clearly even at higher volumes. Other available features include a 4.2-inch instrument cluster display, a head-up display (with info projected on a panel that lifts above the instrument cluster displays), and a wireless phone charger.
Starting at $20,450, the base Kona SE has plenty of standard equipment including Android Auto and Apple CarPlay, a rearview camera, Bluetooth, keyless entry, and 16-inch alloy wheels.  Moving up to the SEL grade that Hyundai predicts will be the volume model adds 17-inch alloy wheels, heated front seats, push-button start with hands-free keyless access, and blind-spot monitoring with rear cross-traffic alert. The SEL trim is also available with the $1,500 Tech package, which comes with a sunroof, a power driver's seat, fog lights, lane keeping assist, forward collision warning, automatic emergency braking, pedestrian detection, and a driver attention warning system. Adaptive cruise control isn't available on any trim but Hyundai says it's working on adding it later on.
Move up to the Limited and the Kona gets LED headlights, 18-inch alloy wheels, automatic climate control, the 1.6-liter turbo-four, the seven-speed dual-clutch automatic, and leather upholstery. The range-topping Ultimate model adds navigation, the full range of active driver assists, high beam assist, rear parking sensors, and the wireless charging pad. All in, a Kona Ultimate with all-wheel drive will run you $29,650, not cheap but still in line with its segment.
The 2018 Kona comes with an expressive exterior, a user-friendly multimedia system, and a pleasant driving experience. No, it's not the most spacious subcompact crossover but it's not really meant to be a family car. If hauling people and gear is your main mission, the Honda HR-V and Subaru Crosstrek will serve you better. The Kona puts style and an entertaining driving experience first, especially with the independent rear suspension on all-wheel-drive models.
http://www.motortrend.com/cars/hyundai/kona/2018/2018-hyundai-kona-first-drive-review/
HYUNDAI TUCSON NAMED FINALIST FOR 2016 GREEN SUV OF THE YEAR™

FOUNTAIN VALLEY, Calif., Dec. 3, 2015 - Green Car Journal has named Hyundai's all-new 2016 Tucson a finalist for the 2016 Green SUV of the Year™ award. Each year, five finalists are considered for the award, an honor that recognizes the most fuel-efficient SUV/crossover vehicles and the environmental leadership they bring to the auto industry. The 2016 Green SUV of the Year™ winner will be announced at next year's Washington Auto Show on January 21, 2016. 
Green Car Journal's vetting process considers a wide range of SUVs and crossovers to determine their environmental advantages and breakthroughs, and then narrows the field to five finalists. The overarching goal is to identify nominees that move personal transportation in a more environmentally positive direction without sacrificing the joy of driving or the functionality expected of an SUV or crossover. Fuel efficiency, weight reduction, advanced drivetrain technologies, use of alternative or clean fuels and more are considered during the process. Finalists must be available for sale by January 1st of the award year.
"The Hyundai Tucson shows that new-generation crossovers can offer desired performance and loads of versatility while still delivering impressive fuel economy," said Ron Cogan, editor and publisher of Green Car Journal and CarsOfChange.com. "Crossover drivers tend to want it all - style, functionality, advanced features, and efficiency - and there's no lack of that in the new Tucson."
The all-new Tucson comes with a choice of two engine and powertrain options. Base models offer Hyundai's 2.0-liter, direct-injected four-cylinder engine with 164 horsepower and 151 lb.-ft. of torque, coupled with a six-speed automatic transmission. Eco, Sport and Limited models offer Hyundai's new 1.6-liter, direct-injected, turbocharged four-cylinder engine. This new powertrain is mated to a first-in-segment seven-speed EcoShift® dual-clutch transmission (DCT), which offers quick, efficient shifts and even better fuel economy. The Tucson is offered in both FWD and AWD variants.
"Being a finalist for Green SUV of the Year™ is acknowledgment of Hyundai's dedication to delivering fuel efficiency without sacrifice," said Mike O'Brien, vice president, Corporate and Product Planning, Hyundai Motor America. "In a segment typically filled with relatively thirsty vehicles, we are proud to offer consumers a choice that delivers on size, functionality and fuel economy in equal parts." 
https://www.hyundaiusa.com/about-hyundai/news/Corporate_hyundai-tucson-named-finalist-for-2016-green-suv-of-the-yeartm-20151203.aspx
HYUNDAI LAUNCHES ADVANCED TECHNOLOGY SPEAKER SERIES AT UC IRVINE'S INSTITUTE OF TRANSPORTATION STUDIES
Technology Innovation Seminars Aimed at School's Master's and Ph.D. Level Students on the Future of Transportation
FOUNTAIN VALLEY, Calif., Dec. 2, 2015 - Hyundai Motor America and the Institute of Transportation Studies at the University of California, Irvine, have developed a new seminar series on advancements in transportation. Master's and Ph.D. students at the university will hear from innovation leaders at Hyundai and share insights from the school's forward-thinking transportation research.
"This new relationship allows Hyundai to both share its industry knowledge and help inspire the future leaders of the transportation industry," said Mircea Gradu, Ph.D., director, Engineering and Quality, Hyundai Motor America. "UC Irvine is right in Hyundai's backyard and presents a great opportunity for us to connect with students while leading thought-provoking discussions on a range of important transportation topics."
Hyundai executives will lead talks on a variety of subjects, including alternative energy vehicle infrastructure, advanced diagnostic tools, active vehicle safety systems, dealer stock management, delivery logistics and forecasting technologies. The series is scheduled to begin Thursday, Dec. 3 and will continue with two lectures planned for each quarter.
"We are delighted to partner with Hyundai in this new initiative," said Professor Stephen Ritchie, Director of UC Irvine's Institute of Transportation Studies. "Learning more about cutting-edge industry innovations will be invaluable for our graduate students, who represent the next generation of transportation leaders. Exciting new insights and synergies will result, for the benefit of all."
The first talk will be on fuel cell refueling stations and PHEV/EV charging stations. This is an important area of focus for Hyundai, as its Tucson Fuel Cell is the first mass-produced fuel cell vehicle available for consumers today, and the Sonata Plug-In Hybrid leads its class with 27 miles of all-electric range. 
https://www.hyundaiusa.com/about-hyundai/news/Corporate_hyundai-launches-advanced-technology-speaker-series-at-uc-irvines-institute-of-transportat-20151202.aspx
2016 Hyundai Veloster Turbo Rally Edition Review
By Jake Holmes, posted October 9, 2015
In the four years since the Hyundai Veloster hit showrooms, the car hasn't managed to attract much of an enthusiast following. Even the optional punchy turbocharged engine couldn't draw our attention away from similarly priced cars like the Fiat 500 Abarth, Ford Fiesta ST, and Honda Civic Si. But when Hyundai recently dropped off a Veloster at the AUTOMOBILE office, we wondered if we might be ready to change our tune. The car wore matte blue paint, imitation carbon-fiber trim, and lightweight 18-inch Rays wheels, and it came equipped with an upgraded suspension. Perhaps the Hyundai Veloster Turbo has more performance hidden beneath its unusual bodywork than we thought.
This particular 
2016 Hyundai Veloster Turbo
 features the racy new Rally Edition package, which is limited to just 1,200 units. The car's springs and shock absorbers are retuned, its front anti-roll bar is 0.16 inch thicker, and its six-speed manual transmission has a short-throw linkage from B&M Racing. We headed in search of twisty roads to see if those ingredients make for a truly sporty car.
The 1.6-liter turbo-four engine immediately answers in the affirmative. Lag- and surge-free, the punchy mill hustles the 2,877-pound 2016 Hyundai Veloster Turbo with enough verve that even we jaded speed-freaks crack a smile. The transmission's ultra-short throws and positive engagements bring to mind the gearboxes on cars like the 
Subaru WRX
, although we wish the clutch take-up weren't so light and vague. We wouldn't try to beat, say, a 
Volkswagen Golf GTI
 away from a light, but the Veloster Turbo is quick in everyday driving.
Unfortunately, all-season tires limit the Veloster's sportiness. Just as the upgraded suspension digs in to a corner, the Kumho Solus TA31 tires squeal, squirm, and slide. The Veloster is plenty fun to drive on curving pavement, but it's no apex hunter.
Performance aside, the 2016 Hyundai Veloster Turbo is a wholly useful and practical car. Its unusual three-door design means the car can keep its cool coupe-like looks on the driver's side, while still allowing passengers to access the back seat easily from the other side. Once seated in back, passengers have plenty of legroom (only 1.4 inches less than in Hyundai's Elantra sedan), although headroom is tight. The wide, deep trunk is more spacious than in the Elantra and easily accommodates a bicycle if you fold the 60/40 split rear seats. However, the extremely high liftover height means we'd be loath to move heavy objects in and out of the trunk on a regular basis.
If "late-apex" and "heel-toe" are in your vocabulary, you're probably better served by a car like the 
Ford Fiesta ST
. For most people who want a practical daily-driver with a dollop of  sportiness and style, the 2016 Hyundai Veloster Turbo is a fun compact car that shouldn't be overlooked. Its unusual design stands out from the crowd and its energetic driving demeanor will keep drivers engaged behind the wheel, yet its affordability and practicality make it a car any buyer can live with.
Source
2016 Hyundai Tucson and Sonata each get TSP+ rating by IIHS
Posted September 24, 2015, at 10:01 AM

Hyundai is no stranger to building vehicles that get Top Safety Pick+ honors from the Insurance Institute for Highway Safety, but the company is getting two of the awards at once thanks to the latest results from the 2016 Tucson and Sonata. Both models feature a front crash prevention system that's rated highly by the safety agency.

The biggest advancement in this round comes for the new Tucson. In the small-overlap front crash, it now earns the IIHS' best score of Good, versus Poor - the lowest - for the previous generation. In the latest test, the crossover shows at most six inches of intrusion into the passenger compartment, compared to 16 inches last time. The airbags work to protect the head, and the sensors indicate a low risk of injury. The Tucson has Good ratings in all the other safety evaluations, too.

The 2015 Sonata already did quite well when checked last year, but Hyundai apparently wasn't happy with the sedan's Acceptable result in the small-overlap front crash. According to the IIHS, the automaker adjusted the driver's seatbelt and the front suspension in hopes of a better score. However, even with the tweaks, the 2016 Sonata kept the same result. It scored Good in the other safety categories. The company isn't giving up on acing things, though. "Modifications are planned to take Sonata to 'Good' in the small overlap test," Hyundai spokesperson Jim Trainor said to Autoblog.

The IIHS gave the crash prevention tech in both models its top Superior grade. The systems' automatic braking was able to avoid accidents from 12 and 25 miles per hour. The forward collision warning added the last bit needed to give them the maximum six points from the institute.
Superior Hyundai North named 2015 Edmunds Five Star Dealer Award Winner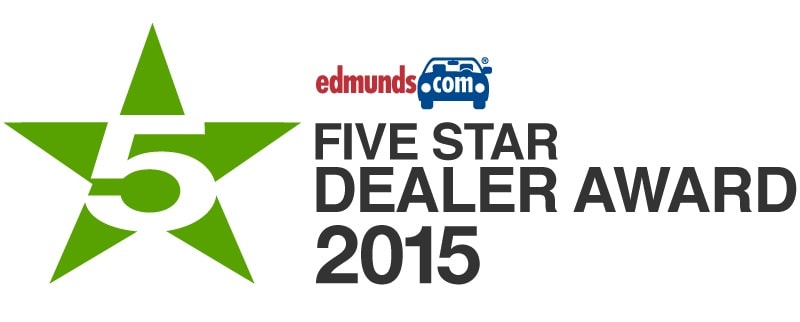 Superior Hyundai North has been awarded by Edmunds as a 2015 Five Star Dealer.  This honor is received for being recognized by their consumers for providing a stellar car shopping experience.  Each 2015 winner has earned a minimum of twenty reviews averaging five stars on Edmunds in the past two years.  Congratulations to the entire Superior Hyundai North organization for receiving this award!


2015 Hyundai Genesis: Best Car To Buy Nominee
By  Bengt Halvorson
Nov 1, 2014
The 2015 Hyundai Genesis might still not be a luxury car by your definition, but it's a great luxury car as we see it-in that it looks and feels special, performs well, tops the safety charts, and perhaps most importantly, offers a lot of features (and a lot of car) for a sticker price that's a relative bargain.
That's what makes it a phenomenal value, one of the top-rated models here at The Car Connection, and a nominee for our 2015 Best Car To Buy award.
First, who are we to judge what makes a true luxury car worth all the money? To some it's in the cachet of a badge, even the exclusivity and raw envy surrounding it. Or it's intensely personal, in the pursuit of something that feels special-a treat and a reward for you or your family. Others might find luxury in the product itself, while others might see its true value in the services that come with it.
But eye that sticker price-just $41,450, in the case of the base V-6 Genesis-and a lot of your luxury qualifiers simply melt away. The Genesis takes an approach that's at first look, entirely rational. Then it stuns you, and really wins you over, with the finer points.
Hyundai seems to understand how to create an appealing luxury car in a way that it didn't six years ago, when the first-generation Genesis hit the market.
Without question, go for the base V-6, rear-wheel-drive model if you're considering the Genesis. It's this version that drives best; and it's really no surprise that this is the model best showcasing Lotus' input on the car (yes, that Lotus). It's without question the most accurate-steering, most refined-riding Hyundai we've ever driven.
In terms of cabin comfort, and the 'wow' factor, the base Genesis not only shows up Hyundai's own Azera, but it's a step above the bleak, institutional interiors you get in many German luxury cars before you start piling on options and extra-cost materials and trims. We also appreciate the simplicity of the Genesis' infotainment system, which is straightforward and generally lag-free. You can opt up to a good head-up display, or even Google Glass integration.
In safety, it's as close to a perfect 10 as they get, with five-star ratings both overall and in frontal and side impact from the federal government, Top Safety Pick Plus (TSP+) status from the insurance-funded IIHS, and its Lane Departure Warning System and Lane Keep Assist will actually keep you within lane boundaries, making mild steering corrections for you.
As we say in our full review, the Hyundai Genesis isn't any longer just a great luxury-car value; it's a legitimate alternative to the luxury heavyweights. And it's a car with a generous helping of the luster, finesse, fine details, and noteworthy workmanship and materials that will never feel chintzy for the price.
All that's lacking is the cachet of a luxury badge. And, actually, well, the introduction of the Genesis' own Bentley-like badge for the Genesis is its single clichéd detail-or a bit of sass, depending on how you see it.
Read our full review of the 2015 Hyundai Genesis. We'll name the Best Car To Buy winner on November 10; but in the meantime you can vote below on which model you think should win.
//www.thecarconnection.com/news/1095230_2015-hyundai-genesis-best-car-to-buy-nominee
2014 Hyundai Santa Fe Sport AWD
It gets through the muck of a rain-soaked pasture
Posted on August 18, 2014 | By Michael Taylor
From the outside, they look pretty much the same - the 2014 Hyundai Santa Fe Sport front-wheel-drive (FWD) and the Santa Fe Sport with all-wheel-drive (AWD). But in the driving of the two, there is a difference.
I tested the front-wheel-drive version a while back, but this time I had the AWD edition and got to try it out recently on some back roads in Maine that had been pummeled by several recent rain storms. There were enough ruts and gouged-out tracks in one of these cow trails to make it seem as if AWD might be needed. It was somewhat reassuring, plunging into the muck - you knew that if the car bogged down in that particularly nasty rut it was going to keep going. Which it did. Would the FWD car have made it through? Probably. But it's nice to know you have four wheels driven, instead of a mere two.
All that having been said, what's the rest of the car like? Hyundai is now in its third generation of Santa Fe crossovers and the car has evolved from a fairly pedestrian wagon into a pretty crisp and stylish people- and cargo carrier. The Santa Fe Sport is the shorter of the two Santa Fe offerings (185 inches for the Sport; 193 inches for the bigger car, which is simply called Santa Fe) and is limited to five passengers (the Santa Fe will carry up to seven.) The Sport sports (so to speak) two different engines - a 2.4-liter four-cylinder with 190 horsepower and a 2-liter turbo four with 264 horses. We had the latter this time. Both engines come with a six-speed automatic.
Aside from AWD, there is a big difference in the two engines available in the Santa Fe Sport. In the earlier car, we had the 190-hp version; this time, it was the turbocharged car and, yes, a difference of 74 horses is palpable. There was very little - almost imperceptible -turbo lag and when you step on the gas pedal the turbocharger clearly made itself known. On the road, the Santa Fe Sport acquits itself well - there's little lean, not very much noise and the seats are comfortable and supportive.
Base price of the AWD turbo car we had was $32,400 and there was only one added option - a $1,750 navigation package that replaced the standard 4.3-inch screen with one nearly twice as big; a souped-up 12-speaker stereo and 19-inch alloy wheels instead of the standard 18-inch wheels. You can, of course, option this car to the hilt and the packages get pretty pricey. The tech package, at $4,350, adds not only the navigation, but also sunroof, heated steering wheel and rear seats, and memory seats and outside mirrors for the driver. By then, we are nearing $38,000. There is a less expensive option: you could opt for the base FWD Santa Fe Sport, at $24,950.
This time around, we found a few nits we hadn't noticed last time. It seems that nearly all manufacturers have adopted the nanny state attitude of saving us from ourselves. In this case, every time you switch on the car, you get a screen warning that says, "Drive safely and obey traffic rules. Watching this screen while the vehicle is in motion can lead to a serious accident. Make selections only while stopped. Some map data may be incorrect. Please read the safety instructions in the Navigation Manual." In most cars, this annoying message disappears after a bit. Not in the Santa Fe Sport. It stays there until you punch (which you may very well want to do) the "agree" symbol. No, I don't agree.
Another nit: in trying give some flair to the cabin décor, Hyundai has given us a two-tone dashboard - much of it is black, but some is tan. The tan portion reflects awkwardly in the windshield. Hi, Hyundai: make it black. No reflection with black.
Hyundai, as we know, has made huge advances in the U.S. since its brief foray in the mid-1970s with the execrable Excel. Now we have Hyundais that are giving the Germans fits (think Hyundai Genesis and Equus). To boot, there's Hyundai's 10-year/100,000-mile power train warranty.
You may also want to look at Toyota's RAV4 and Honda's CR-V, but the Santa Fe Sport easily holds its head up in this crowd and is definitely worth consideration.
//blog.seattlepi.com/carsandtrucks/2014/08/18/2014-hyundai-santa-fe-sport-awd-it-gets-through-the-muck-of-a-rain-soaked-pasture/#25442101=0
The 2015 Sonata Shows That Hyundai Can Play With the Big Boys
By BENJAMIN PRESTON
JULY 24, 2014
Driving a ratty car through Greenwich, Conn., a wealthy suburb just outside of New York, just isn't to be done. But when Hyundai gave a group of journalists a chance to drive the all-new 2015 Sonata there on Wednesday, the automaker proved three things: The car drives very well, it looks good to journalists and rich people won't be offended by it.
Those who like to take surreptitious tours of huge mansion country on Sunday afternoons may want to take notes. This car is not likely to attract unwanted attention, either from fawning car aficionados or annoyed hedge-fund managers. But it will be a nice, comfortable way to make the trip.
A decade ago, I worked in a family-owned automotive repair shop that seemed always to have clients without much money for either repairs or maintenance. As such, we fielded the occasional wretched 10-year-old Hyundai, and my boss usually told these customers that it was time to buy a different beater. Hyundais, he said, were throwaway cars.
Those days are long gone. The Sonata is the final dollop of sparkly frosting on an ornate cake that has been decades in the making. The South Korean automaker has been making good cars, but this is the one that could finally change an American mentality that has made Toyota and Honda vehicles the kings of the quality mountain. Bolstered by Fluidic Sculpture 2.0 - Hyundai's current design language, which may be so pleasant because it seems to borrow successful styling elements from other manufacturers - and value-oriented pricing, Hyundai seems poised to pull off the sort of customer-siphoning coup Toyota did in the 1980s.
Climbing behind the wheel of even the most modestly equipped 2015 Sonata on Wednesday, it was immediately clear that Hyundai has paid a lot of attention to detail in making this car. Unlike some of its competitors, the interior lines in the Hyundai are clean and smooth, don't intrude into the passenger space and seem to be made from good-fitting, high-quality materials. The controls for the climate control and infotainment systems were well-placed and easy to use.
Time behind the wheel of the higher trim levels revealed fit and finish that rivaled much more expensive cars. The leather-wrapped steering wheel felt smooth and soothing to the touch, the leather seats were comfortable and smelled good (albeit not in an overpowering way, which I found to be the case recently in a new Audi RS 7). The bottom line is that the Sonata felt more expensive than a car that, even fully equipped in top-of-the-line trim, costs less than $35,000.
Hyundai is offering five versions of the new Sonata: the SE, the Sport, the Limited, the Sport 2.0T and the Eco. All but the 2.0T and the Eco get a 185-horsepower 2.4-liter 4-cylinder engine and a dual-clutch 6-speed automatic transmission. The 2.0T is equipped with a 245-horsepower turbocharged engine mated to a single-clutch 6-speed automatic that can be controlled with steering wheel-mounted paddle shifters. The Eco comes with a turbocharged 1.6-liter engine and a dual-clutch 7-speed automatic calibrated for maximum efficiency.
The infotainment center on the base SE has a small, two-color screen that leaves much to be desired, and the car also lacks the distinctive body crease that runs along both sides of more expensive Sonatas. But aside from a screen with 2001 flip-phone graphics and slabby sides that looked like they could slide right into a car service fleet, the SE was just as comfortable to drive as the other trim levels.
The Limited and Sport 2.0T models that I drove had the larger, full-color touch screen on the center stack, as well as the eye-pleasing body crease. Power seats, crash-avoidance features such as lane departure and collision warnings and adaptive cruise control were also add-ons that worked well to make the car feel like something that was delivering more for less.
The 2.4-liter engine in the SE, Sport and Limited was capable of smooth around-town driving, and it could bring the car up to merging speed on a fast-moving freeway. The 2.4-liter engine was certainly adequate. The electric steering in all models worked well enough so as to be unnoticeable.
The 2.0T was reasonably fun to drive. It's no racecar, but the extra horsepower from the turbo made passing maneuvers easier on the highway. The 2.0T is not a sports car, but it is sporty, and has black leather-trimmed seats to go with its more powerful engine and ever so slightly stiffer suspension.
John Shon, a product planning manager for Hyundai, said in news conference on Wednesday that there hasn't been any discussion about releasing a diesel-power model. He also said that, because of import regulations, Hyundai was limited as to how many of the Eco models it could sell in the United States. The 2-liter turbo and 2.4-liter engines, and the transmissions for both, are manufactured at Hyundai's plant in Alabama. The 1.6-liter engine and the 7-speed automatic, on the other hand, will be produced in South Korea.
Although Kia has a partnership with Microsoft, Mr. Shon said that Hyundai, Kia's parent company, doesn't have any immediate plans to use Microsoft technology in its infotainment systems. The 2015 Sonata is supposed to get Apple's Carplay system, though it will not be available when the car first goes on sale because Hyundai engineers have not finalized the integration of the Apple technology into the car's electronics. But the Sonata can be updated, so the new program can be uploaded into the car's system later, Mr. Shon said.
Stacked up against similar sedans like the Toyota Camry, Honda Accord and Nissan Altima, the new Sonata looks like a formidable competitor. Naturally, it won't be the sort of car that measures up to similar-size offerings from Mercedes-Benz, BMW or Audi.
Hours
Monday

9:00 am - 8:00 pm

Tuesday

9:00 am - 8:00 pm

Wednesday

9:00 am - 8:00 pm

Thursday

9:00 am - 8:00 pm

Friday

9:00 am - 6:00 pm

Saturday

9:00 am - 6:00 pm

Sunday

12:00 pm - 5:00 pm